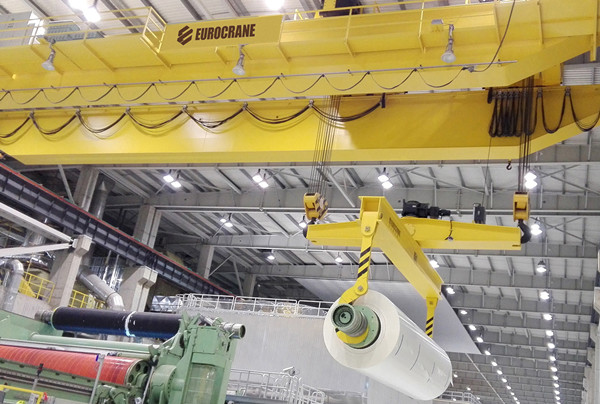 Eurocrane's lifting solutions for the paper-making industry are based on our long-accumulated experience of the paper-making industry. We know production process well, consider special operating environments, and introduce brand-new design concepts of safety and reliability so as to help paper-making customers create lasting value.

Eurocrane's hoisting equipment is satisfactory to varied hoisting applications in the pulp/paper-making industry:
1. Process heavy cranes: dry parts, rewinders, paper roll handling;
2. Maintenance cranes: wet parts, vacuum pumps, DIPs;
3. Parent roll automatic handling systems and intermediate warehouse roll automatic storage systems
4. Workshop cranes, roll grinding workshops, mono-rail electric hoists, maintenance electric hoists;
5. Maintenance services and spare parts.